Closing Costs: What They Are and How Much to Budget for Them November 5, 2021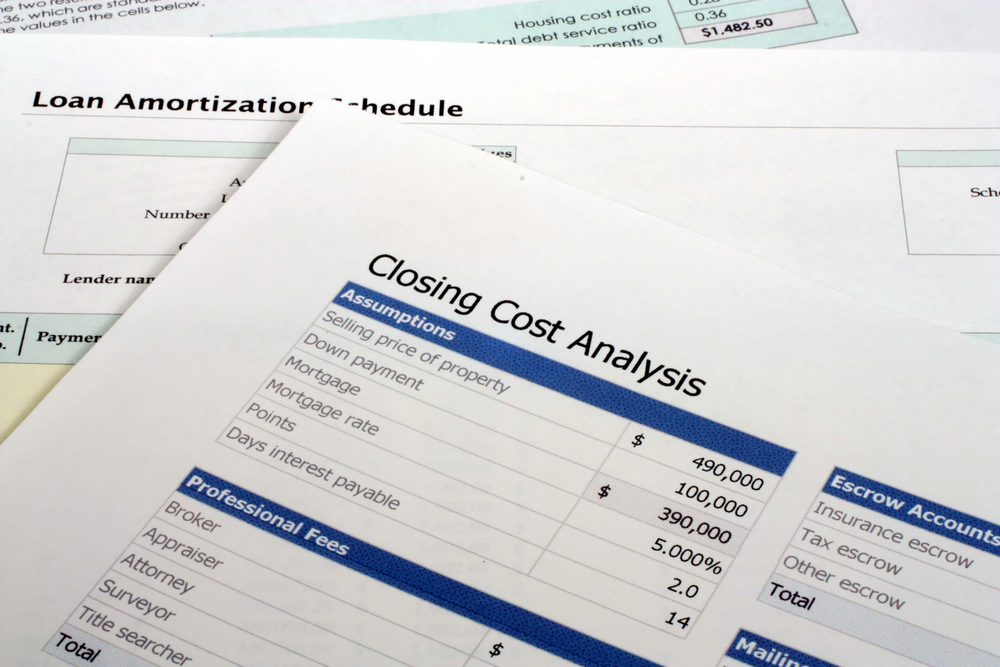 There's a lot involved in the home-buying process. After spending time searching for the perfect home, negotiating with the seller, going through inspections, applying for a mortgage and preparing a down payment, closing costs can be a tough pill to swallow. Unfortunately, these last-minute fees are a requirement, and it's a good idea to know how much they'll cost you.
Closing costs can come as a shock to first-time buyers especially, so it's best to be prepared and learn as much as you can about these fees prior to purchasing a home.
What are Closing Costs?
Closing costs are the expenses you pay when you close on a new home. Although it varies, in most cases the fees cost between 2% and 5% of your total loan amount. Since the term "closing costs" can seem rather broad, you may be wondering what exactly they cover.
Some of the fees included in closing costs are:
Property Taxes
Title and Homeowners Insurance
Private Mortgage Insurance
Appraisal fees
Loan origination fees
Escrow fees
These costs vary due to the cost of your home and its location. Taxes differ from state to state, and other fees may also be incorporated in your closing costs. These typically come in the form of attorney fees, credit checks, mortgage points and the cost of property registration with your local government.
How Much You Should Budget


Once as you are aware of closing costs, the best way to prepare is to budget accordingly. Let's say your mortgage loan is $250,000. On the low end of 2%, that equates to $7,500 in closing costs. However, you should be equipped to sustain a higher cost. At 5%, that would mean saving $12,500. You can fold your closing costs into your loan, but if you choose that route you'll be paying interest as well. The ideal option is to budget and save for these costs so you can pay them up front.
It's also a good idea to get preapproved for your loan to see just how much you can afford. If you come to the table knowing exactly what's in front of you, it won't be such a surprise when these fees come around.
How Clearview Realty Can Help
Clearview Realty helps home buyers in Colorado, Florida and California understand the different types of mortgages that are available and provides loans to help people achieve the dream of homeownership. Since the specifics of which mortgage to choose is dependent on a variety of factors, we encourage you to call us for more information and find out which is right for you. Our number is (720) 217-5731, or you can send us a message.